Historic Stagville Foundation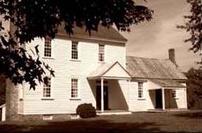 The Bennehan and Cameron families left immense collections of personal and business papers in two local repositories: The Southern Historical Collection at the University of North Carolina at Chapel Hill and the North Carolina State Archives. These surviving family letters and documents provide detailed accounts of activities on the plantation and greatly enhance our understanding of life on Stagville plantation lands in North Carolina, Mississippi and Alabama. We continue to use these resources extensively as we refine the interpretation of Historic Stagville.
Stagville has been nationally recognized as a significant historic resource; the Bennehan House was placed on the National Register of Historic Places in 1973, and Horton Grove was registered in 1978.