Historical Society Of Cheshire County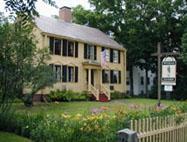 The Historical Society of Cheshire County offers a wide variety of activities for all ages throughout the year. At the former Ball Residence at 246 Main Street, are housed the Society's museum exhibits, library, and archives, as well as the educational center, offices, and museum store. Museum exhibits include research level collections of glass, pottery, and other locally produced items, along with a regular schedule of temporary feature exhibits.
Each year more then a thousand people use the Wright Room research library to conduct genealogy and local history research from more than 300,000 items in the collection. To educate and assist patrons with their research, the Society sponsors a Genealogy Group and provides research service for a fee.