Middletown Historical Society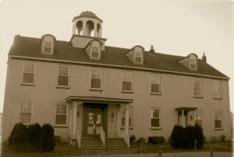 Since its founding in 1985, the Society has hosted house tours in Middletown, as well as lectures on the history of Middletown. The Middletown Historical Society is responsible for hosting the annual Olde-Tyme Peach festival, a tradition started in 1993.  The goal of the festival is to increase awareness of the important role peaches played in the formation of present day Middletown while providing an inexpensive, enjoyable family outing in Middletown.
The Society hopes to be able to provide educational lectures and displays to increase public awareness of Middletown's rich heritage and the important role the area has played in Delaware history. Currently the Society is renovating the Old Academy Building as a local museum to house items that it has already collected with hopes to begin collecting Middletown artifacts in earnest.