National Capital Trolley Museum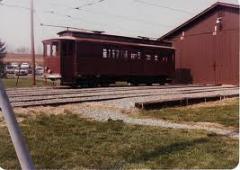 Visitors can enjoy rides on original trolley cars while visiting the Capital Trolley Museum in the DC area.
The National Capital Trolley Museum preserves the history of Washington, DC's electric street railways with a collection of trolleys that date back to 1898 to 1945. Many of the trolleys were originally used in Washington DC, but there are also cars from New York, Canada, Germany and the Netherlands. See a model layout representing a Washington streetscape from the 1930's and exhibits of street railway artifacts and photographs. The highlight of your visit is that you can take a ride on a real trolley on the one-mile demonstration railway.