National Museum Of The American Revolution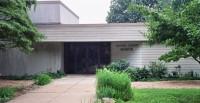 The Foundation is named for an early (1821-1831) Congressman, Dr. Samuel Swan of Somerville, New Jersey, who wrote the bill authorizing a pension for the widows and orphans of those first American soldiers. It's fitting that this museum is home to the stunning collection of his Great, Great Grandson, New Jersey historian H. Kels Swan, who is President and founder of the Foundation.
For many years, H. Kels Swan presided personally over his collection here at Washington Crossing State Park in Titusville, New Jersey. It's here where General Washington and his ragtag band of heroes turned the tide of a mighty struggle and took the offensive against an awesome force. And it's here where the Swan Historical Foundation's National Museum of the American Revolution is building for the future.