Walt Disney Hometown Museum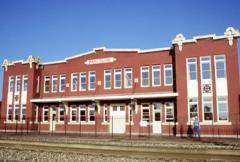 The Walt Disney Hometown museum is the recipient of a unique collection of family effects, never seen anywhere else in the world. Visitors to the museum are treated to: interpretive exhibits that focus on the Disney family and tell the story of Walt's childhood, family, friends and associates who supported him in his creative adventures, hundreds of personal letters written between family members, the only ride ever to leave and be operated outside of Disneyland, and artifacts, effects & personal belongings from Disney family members.
Walt Disney's HometownMuseum is quickly becoming regarded as the place to get closest to the man who has influenced so many of us personally. While perusing this special museum, you'll feel transported to a simpler time and unlike the hustle and bustle of the Disney Theme Parks, you'll feel closeness and get an intimate understanding of Walt Disney and his amazing life history & family.
And the Museum isn't all. So much history of Walt is throughout the town. After you've seen the museum, you'll want to visit the Dreaming Tree and Walt's Happy Place at the old family farm, spend some time in Ripley Park, take a stroll around the lake at the Walt Disney Park Complex and watch the sun set, go antiquing down Main Street USA or just sit and watch the trains go by just outside the Museum or from a viewing window in the baggage room.