Wyoming Historical Society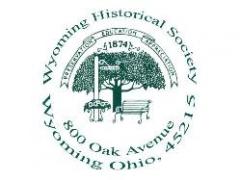 The Wyoming Historical Society was formally founded on November 12, 1981. Although its roots go back to the first Wyoming Historic House Tour, organized by Katie Stonebarger Bond (Mrs. Henry Bond) for the Wyoming Centennial in 1974. The 1981 founding meeting was called by Annie Lou Helmsderfer at her home and was attended by nine Wyoming citizens including Jean Anderson, Jenni McCauley and Dorothy Schierenbeck. The society's purpose was defined as collecting and preserving historical materials and information and encouraging interest in Wyoming's heritage.
For several years the society operated out of the homes of the Officers and Trustees. They organized an active schedule of community projects including educational annual meetings and a continuing series of house tours, which were highlighted by Wyoming's listing on the National Register of Historic Places in 1986. In 1993 the society obtained a permanent headquarters in the lower level of the city administration building at 800 Oak Avenue. This location serves as the focal point for the society's activities to this day. The years 1999 and 2000 saw a complete renovation of this space with the acquisition of a computer and the software to manage the archival collection, a copy machine, furniture and modern storage facilities for the photos, books and documents included in the society's collection.