Two extraordinary new paintings bring alive past visions of Washington, D.C..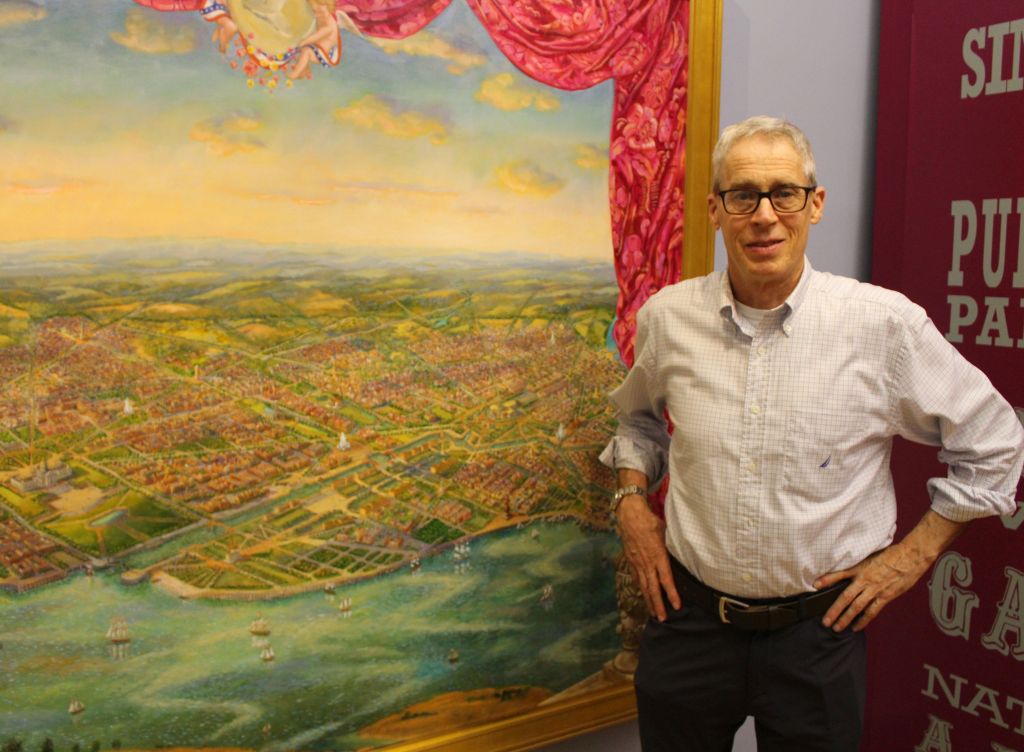 History buffs often walk the streets wondering what life was like at that spot years or centuries before. New Yorkers got a lesson in the past when skeletons of 420 African-Americans were discovered on the planned site of a $275 federal office building at Broadway and Duane Streets, a few blocks from City Hall.  What had life been like for these men, women, and children buried in the 17th and 18th Centuries? The cemetery reminded us that New York had the second highest number of enslaved people in North America at the time.
Walking the streets of our Nation's Capital, it's hard not to wonder similarly about past happenings, passing property that was purchased from farmers for the new government by George Washington himself; the spot where John Quincy Adams skinny dipped; or the avenue that Abraham Lincoln rode out to his weekend cottage to write the Emancipation Proclamation.
The streets of our Nation's Capital come alive in two new large-scale paintings by Peter Waddell, a native New Zealand artist who now calls Washington his home. "The Indispensable Plan" visualizes the European-style capital that Pierre L'Enfant planned, while "The Village Monumental" depicts Washington as it actually was in 1825, the year L'Enfant died.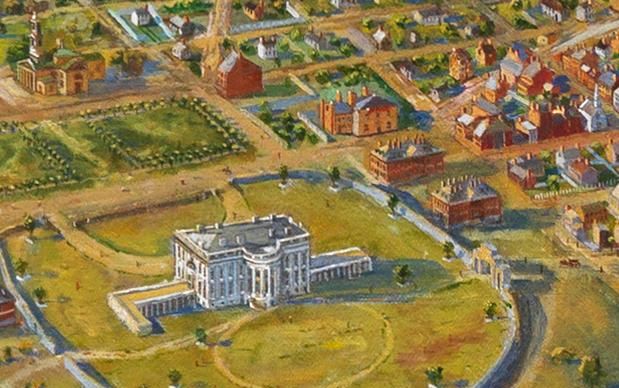 Viewers can delight in hundreds of details, like the tiny carriage rushing into the East Gate of the White House from Pennsylvania Avenue. Who could be inside? President John Quincy Adams returning from a skinny dip in the Potomac? Secretary of State Henry Clay bringing news of