Dutchess County Historical Society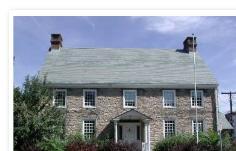 For over 93 years of Dutchess County's 324 years, Dutchess County Historical Society has been working to discover, acquire, preserve and interpret the County's extraordinary history. The society was chartered by the State of New York in 1918 and achieved its tax exempt status in 1983.Clinton House was built around 1765 by Hugh Van Kleeck. VanKleeck already owned about fifty acres on the south side of Main Street.
The Clinton House is a State owned historic resource named to honor George Clinton, the first governor of the State of New York and former Vice-President of the United States. It is operated by DCHS under an agreement with NY State Office of Parks, Recreation and Historic Preservation.