Genesee Country Village And Museum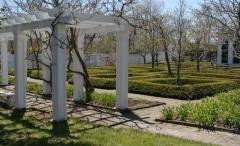 Visitors are invited to spend a day in this 19th-century country village and discover how a log cabin settlement grew into a bustling community of stores, shops, schools, churches and fine houses. The art gallery houses extraordinary works of wildlife and sporting art that span four centuries — from the 1600s to the 1900s. This historic collection features works by such notable artists as Bateman, Kuhn and Remington. The nature center, open year round, is a favorite spot to many visitors because of its vast landscapes and serenity. The carriage museum depicts a range of horse-drawn carriages from the 19th and early 20th centuries.
In addition to its regular calendar of events and daily activities, Genesee Country Village & Museum offers a variety of crafts, trade classes, and workshops for children and adults.