Glendale Heritage Preservation Museum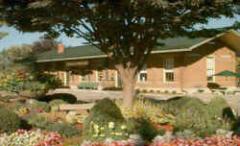 The Village of Glendale and GHP volunteers spent tens of thousands of dollars and thousands of man-hours to restore the depot. It opened as the GHP Museum in May of 1997.
Visitors can view displays, which change 3 to 4 times a year, watch a quick video, and learn why Glendale is a historic landmark.