Graham County Historical Society And Museum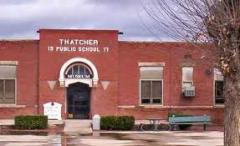 Some history buffs have called this museum the "finest small-town museum" in Arizona.
For its 19th century settlers, Arizona represented a land of promise and uncertainty. The Graham County Historical Society and Museum preserves artifacts from this time. Visitors can experience a primitive player piano, an old schoolhouse, early technology and exhibits on area wildlife. This museum catalogs frontier life for the casual or dedicated history aficionado.