Old Salem Museums & Gardens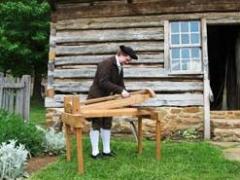 Old Salem Museums & Gardens is America's most comprehensive history attraction. Their four museums - the Historic Town of Salem, the Museum of Early Southern Decorative Arts (MESDA), the Old Salem Children's Museum, and the Old Salem Toy Museum - engage visitors in an educational and memorable historical experience about those who lived and worked in the early South.
The stories and activities experienced by visitors in the museums convey a much larger aspect of early America than just the Moravians who settled in Salem, NC. The experiences are a reflection on evolving economy and diversity of lifestyles that made up the early South. Early Southerners struggled with common principles such as freedom, faith, tradition, government, segregation, and war – many of the same issues that remain relevant in today's world.