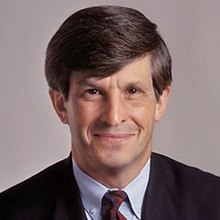 Allan J. Lichtman is Distinguished Professor of History at American University, where he has taught since 1973.  Holding a B.A .magna cum laude from Brandeis University, he received his PhD from Harvard University in 1973.  The recipient of the university's Scholar/Teacher of the Year for 1992-93, he is the author of many books and has lectured widely in the United States and elsewhere.
His book, White Protestant Nation: The Rise of the American Conservative Movement (2008), was a finalist for the National Book Critics Circle Award in nonfiction. With Richard Breitman, he is the author of FDR and the Jews (2014), which won the National Jewish Book Award Prize in American Jewish History and was a finalist for the Los Angeles Times book prize in history. His book, The Case for Impeachment (2017) was a national independent bookstore bestseller. 
Lichtman's most recent book is Repeal the Second Amendment: The Case for a Safer America (2020). Lichtman has been an expert witness in some 100 civil and voting rights cases. His presidential election outcome prediction system, the Keys to the White House, has correctly predicted the outcomes of all US presidential elections since 1984.