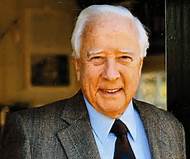 David McCullough is an author, narrator, historian, and lecturer. He is a two-time winner of the Pulitzer Prize, the National Book Award, and Francis Parkman Prizes. He has also earned the Los Angeles Times Book Award, New York Public Library's Literary Lion Award, the Saint Louis Literary Award from the Saint Louis University Library Associates, and the Presidential Medal of Freedom, the highest civilian honor in the United States. He has been awarded more than 40 honorary degrees including from the Eastern Nazarene College in John Adams' hometown of Quincy, Massachusetts.
While working at American Heritage magazine as an editor and writer, McCullough wrote in his spare time. The Johnstown Flood, a chronicle of one of the worst flood disasters in United States history, was published in 1968 to high praise by critics. John Leonard, of The New York Times, said of McCullough, "We have no better social historian". He decided to become a full-time writer, encouraged by his wife Rosalee.
Other books authored by McCullough include The Path Between the Seas (1977), 1776 (2005), In the Dark Streets Shineth: A 1941 Christmas Eve Story (2010), The Greater Journey (2011), and The Wright Brothers (2015). His most recent book is The American Spirit: Who We Are and What We Stand For (2017).
McCullough has also narrated numerous documentaries directed by Ken Burns, including Emmy Award winning The Civil War, Academy Award-nominated Brooklyn Bridge, Liberty, and The Congress.
His two Pulitzer Prize-winning books, Truman, and John Adams, were adapted by HBO into a TV film and a miniseries, respectively.