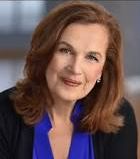 Catherine Kerrison is an associate professor of history at Villanova University, where she teaches courses in Colonial and Revolutionary America and women's and gender history.
Her first book, Claiming the Pen: Women and Intellectual Life in the Early American South, won the Outstanding Book Award from the History of Education Society. She lives in Berwyn, Pennsylvania.
Prof. Kerrison holds a PhD in American history from the College of William and Mary.