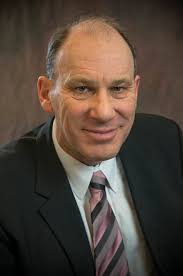 David Strauss graduated from Harvard College summa cum laude in 1973. He then spent two years at Magdalen College, Oxford, on the Marshall Scholarship and received a BPhil in politics from Oxford in 1975. In 1978, he graduated magna cum laude from Harvard Law School, where he was developments editor of the Law Review. He is the co-author of Democracy and Equality: The Enduring Constitutional Vision of the Warren Court. 
Strauss has argued nineteen cases before the United States Supreme Court. In 1990, he served as Special Counsel to the Committee on the Judiciary of the United States Senate. He is a member of the national Board of Directors of the American Constitution Society.
He has also served as Chair of the Board of Trustees of the University of Chicago Laboratory Schools and as a member of the Board of Governors of the Chicago Council of Lawyers. In addition to his current teaching interests — constitutional law, federal jurisdiction, elements of the law, and administrative law — he has taught civil procedure and torts.