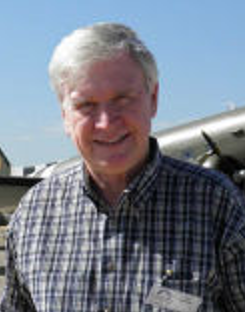 Flint Whitlock is a military historian and the Editor of WWII Quarterly magazine.
After 30 years in the advertising world, Flint Whitlock decided to switch careers and follow his passion: history, particularly military history. A graduate of the University of Illinois and a former U.S. Army officer (1965-70) with tours in West Germany and Vietnam, he has authored or co-authored 13 books and dozens of magazine articles since 1992, and has won numerous awards. He has led D-Day battlefield tours to England and France for National Geographic and the Smithsonian, appeared in several documentaries on The History Channel, Fox News, and "War Stories with Oliver North," and has been the editor of WWII Quarterly magazine (Sovereign Media) since 2010.
He is the author or co-author of Soldiers on Skis (1992); The Rock of Anzio (1998); The Fighting First (2004); Given Up for Dead (2006); Distant Bugles, Distant Drums (2006); Capt. Jepp and the Little Black Book (2007); The Depths of Courage (2007); Turbulence Before Takeoff (2009); Internal Conflicts (novel) (2009); If Chaos Reigns (2011); The Beasts of Buchenwald (2011); Survivor of Buchenwald (2012); and Buchenwald: Hell on a Hilltop (2014).