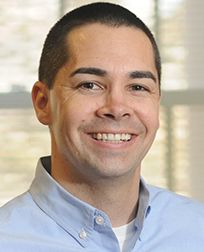 Johnny Smith is an assistant professor in the History Department at Georgia Tech. His research focuses on the history of sports and American culture.
In 2018 Smith co-authored A Season in the Sun: The Rise of Mickey Mantle with Randy Roberts. The book traces Mantle's ascendance as an icon of the 1950s and baseball's place in American culture.
In 2016 he co-authored Blood Brothers: The Fatal Friendship Between Muhammad Ali and Malcolm X, also with Randy Roberts. Blood Brothers reveals how Malcolm X awakened Cassius Clay's political consciousness and transformed the new heavyweight champion--Muhammad Ali--into an international symbol of Black Power. Blood Brothers won the North American Society for Sport History (NASSH) Book Award.
His writing has appeared in the Wall Street Journal, Washington Post, The Daily Beast, Slate, Reviews in American History, and The American Historian, among others.
In 2017, Professor Smith was named a Distinguished Lecturer by the Organization of American Historians.  He is also a two-time recipient of the Journal of Sport History's Best Article Award (2009; 2018).