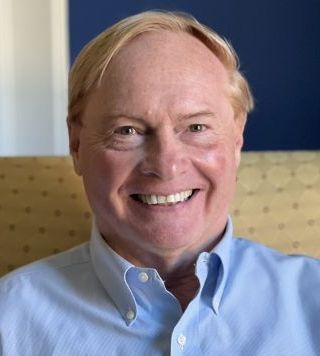 As a historical researcher for over forty years, Michael Hill has assisted such authors as Michael Beschloss, Susan Eisenhower, Sebastian Junger, Michael Korda, David McCullough, Jon Meacham, and Nathaniel Philbrick. He won an Emmy in 1991 for his work as a co-producer on the Ken Burns PBS "Civil War" series narrated by David McCullough. He also served as a historical consultant on the HBO mini-series, "John Adams" and the ABC-TV mini-series, "Challenger" about the space shuttle disaster. 
Hill is the author of three books including most recently Funny Business, a biography of Art Buchwald. His previous books were Elihu Washburne, the diaries and correspondence of America's Minister to France during the siege and commune of Paris, and War Poet: The Life of Alan Seeger and His Rendezvous With Death.
Prior to embarking on his career as a writer and historical researcher, Hill served as a press assistant to Vice President Walter F. Mondale. He is a graduate of the Kennedy School of Government at Harvard University.