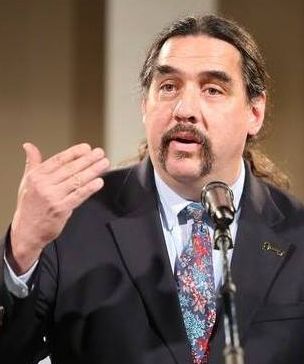 Paul Ortiz is a professor of history at the University of Florida and director of the award-winning Samuel Proctor Oral History Program. His book, An African American and Latinx History of the United States was the recipient of the 2018 PEN Oakland-Josephine Miles Award for Literary Excellence.
Prof. Ortiz is also the author of Emancipation Betrayed: The Hidden History of Black Organizing and White Violence in Florida from Reconstruction to the Blood Election of 1920, and co-editor of Remembering Jim Crow: African Americans Tell About Life in the Segregated South (New Press)
Paul received the 2013 César E. Chávez Action and Commitment Award from the Florida Education Association, AFL-CIO for "Outstanding leadership through engaging in activities which dignify workers and by making notable contributions to the labor movement & demonstrating resilience in organizing workers, especially those who have been traditionally disadvantaged."