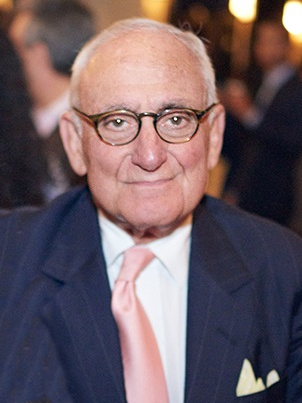 Mr. Stern is an architect, professor, author, and former Dean of the Yale School of Architecture.  He is also founder and senior partner in the firm of Robert A.M. Stern Architects of New York City.
Stern is the author of several books, including New Directions in American Architecture; George Howe: Toward a Modern American Architecture; and Modern Classicism. Mr. Stern's interest and experience in the development of New York City's architecture and urbanism can be seen in books he has coauthored: New York 1880, New York 1900, New York 1930, New York 1960, and New York 2000. He has recently coauthored Paradise Planned: The Garden Suburb and the Modern City. In 1986 Mr. Stern hosted "Pride of Place: Building the American Dream," an eight-part, eight-hour documentary television series aired on PBS.
n the fall of 2001, Mr. Stern began lecturing as the William Clyde DeVane Professor at Yale, where he served as dean of the School of Architecture from 1998 until 2016. Previously, Mr. Stern was a professor of architecture and director of the Preservation program at the Graduate School of Architecture, Planning, and Preservation at Columbia University. He served from 1984 to 1988 as the first director of Columbia's Temple Hoyne Buell Center for the Study of American Architecture.
Mr. Stern has lectured extensively in the United States and abroad on both historical and contemporary topics in architecture. Stern is a Fellow of the American Academy of Arts and Sciences and a member of the American Academy of Arts and Letters. He has received both the Athena Award from the Congress for the New Urbanism and the Board of Directors' Honor from the Institute of Classical Architecture and Classical America, was the tenth recipient of the Vincent Scully Prize from the National Building Museum, and laureate of the Driehaus Prize for traditional and classical architecture and urbanism.
Stern received a B.A. from Columbia University and an M.Arch. from Yale University.