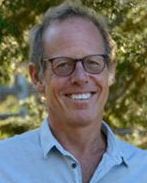 Tony Horwitz was a native of Washington, D.C., and a graduate of Brown University and Columbia University's Graduate School of Journalism. He spent a decade overseas as a foreign correspondent, mainly covering wars and conflicts for The Wall Street Journal. After returning to the U.S., he won the Pulitzer Prize for national reporting and wrote for The New Yorker before becoming a full-time author.
His books include the national and New York Times bestsellers, Confederates in the Attic, Blue Latitudes, Baghdad Without a Map and A Voyage Long and Strange. Midnight Rising, was named a New York Times Notable Book of 2011; one of the year's ten best books by Library Journal; and won the 2012 William Henry Seward Award for Excellence in Civil War Biography. His latest, BOOM, is his first ebook, about a journey through the tar sands and along the route of the Keystone XL pipeline.
Tony was also been a fellow at the Radcliffe Institute for Advanced Study at Harvard University, and a visiting scholar at the John Carter Brown Library at Brown University. He lived with his wife, Geraldine Brooks, on Martha's Vineyard in Massachusetts.