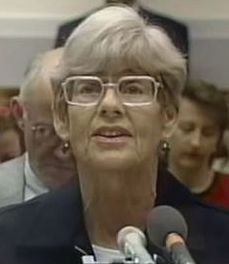 Alice Goldfarb Marquis was a cultural historian and journalist who wrote eight books, including Alfred H. Barr Jr: Missionary to the Modern, a revealing biography of the long-time director of the Museum of Modern Art.
She earned a doctorate in modern European history from the University of California San Diego in 1978. Her doctoral dissertation on Duchamp became her debut book. Subsequent books included Art Czar: The Rise and Fall of Clement Greenberg, Marcel Duchamp: The Bachelor Stripped Bare, and Art Lessons: Learning from the Rise and Fall of Public Arts Funding.
Dr. Marquis was a Holocaust survivor who wrote about having a touch of survivor's guilt. "As a person saved from the Holocaust by lucky flukes ... I find myself anxious to repay the world – and especially this country – for being spared from extinction. Writing the kinds of books I have written ... seems to be the best therapy for confronting these feelings." 
She was a founding member of the San Diego Independent Scholars and was active with the Athenaeum Music and Arts Library in La Jolla.