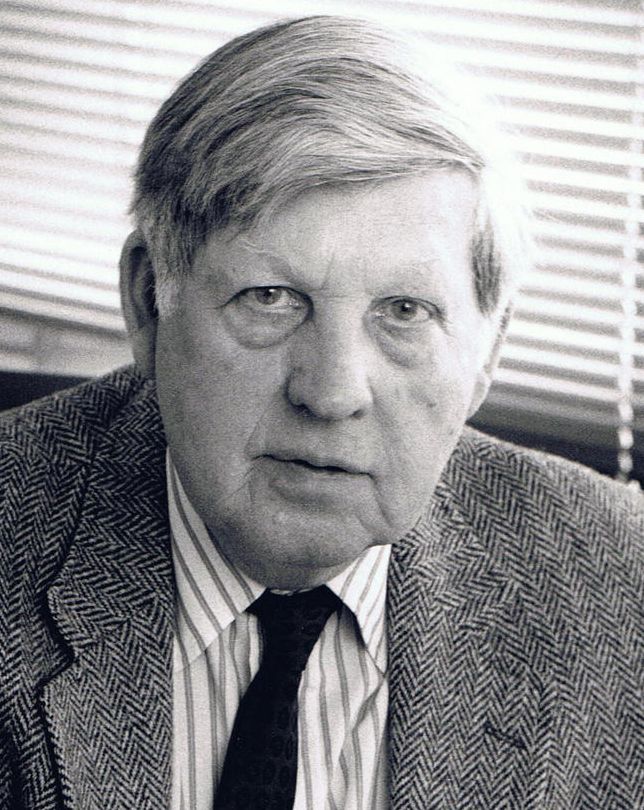 Alvin Kernan is the former dean of the Graduate School at Princeton, an emeritus professor of English, and one of America's leading scholars of Shakespeare and the Renaissance. The University of Wyoming described him as "a war hero, a scholar, a teacher, a thoughtful critic, a passionate advocate of the humanities, and a truly Renaissance man of virtue" in conferring an honorary Doctor of Letters on him  in 2010.
Kernan grew up on a remote homestead in the mountains of southern Wyoming. During World War II he spent five years in the Navy, serving in aviation ordnance aboard USS Enterprise (CV-6) at Midway. He subsequently became an air crewman and flew with the first launch of carrier-borne night fighters in 1943, as the turret gunner of a radar-equipped TBF Avenger accompanying Hellcats in the hunt for Japanese bombers. It was on that mission that he witnessed the loss of the famous ace, "Butch" O'Hare.
Epitomizing the "greatest generation," Kernan earned both the Navy Cross and the Distinguished Flying Cross and later wrote passionately in tribute to his fellow servicemen in Crossing the Line (1995), his memoir about life as a Navy enlisted man aboard carriers in the Pacific, and in No Right to Win.
After the War, Kernan excelled at Williams College where he earned his first bachelor's degree and again at Exeter College at Oxford University where he earned his second bachelor's degree while on a Moody Fellowship. He later taught at Yale and then Princeton.
He This intellectual biography is largely about the clash of cultures and world views as universities passed through the crucible of the 1960s and 1970s. Like real war, this conflict also left scars.
recounted his more than 40 years in academic life in Plato's Cave, which carries on where that earlier narrative left off,