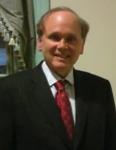 Daniel H. Yergin is the co-founder and chairman of Cambridge Energy Research Associates, an energy research consultancy, and a noted author, speaker, and economic researcher.  
Yergin is best known for The Prize: The Epic Quest for Oil, Money, and Power, a number-one bestseller that won the Pulitzer Prize for General Non-Fiction in 1992. The book was adapted into a PBS mini-series seen by more than 20 million viewers. Daniel Yergin also wrote and hosted a PBS production called "Commanding Heights: The Battle for the World Economy," based upon his book of the same name. Yergin's first major book, Shattered Peace, attributed the origins of the Cold War in part to "tragic misconceptions" on the part of American policymakers in the post-World War II years.
Yergin was awarded the 1997 United States Energy Award for "lifelong achievements in energy and the promotion of international understanding."