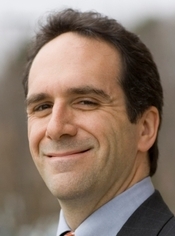 Edward G. Lengel is a historian in residence at Colonial Williamsburg, and previously served as Chief Historian of The White House Historical Association. Before that, Lengel was Editor-in-Chief of The Papers of George Washington and Professor at the University of Virginia.
Mr. Lengel is the author most recently of Never In Finer Company: The Men of the Great War's Lost Battalion. He is also author of Thunder and Flames: Americans in the Crucible of Combat, 1917-1918 (2015), To Conquer Hell: The Meuse-Argonne, 1918 (2008), and This Glorious Struggle: George Washington's Revolutionary War letters (2007).
His book General George Washington: A Military Life was a finalist for the 2006 George Washington Book Prize.
More information is at: http://www.edwardlengel.com.