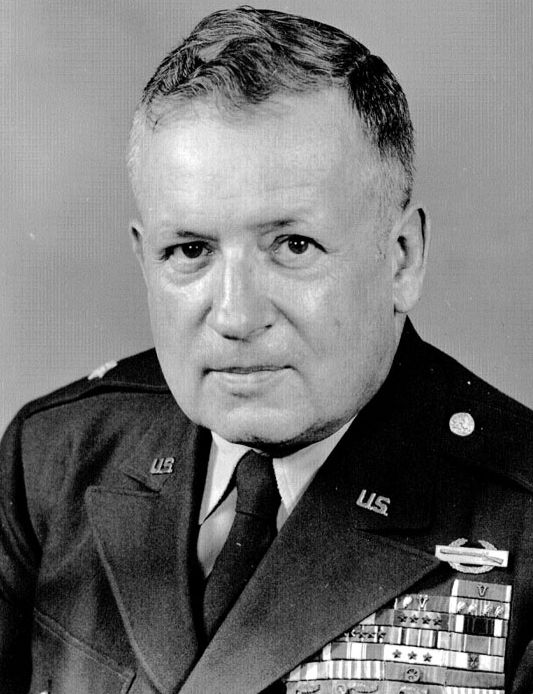 Brigadier General Samuel Lyman Atwood "SLAM" Marshall served in both world wars. During the Second World War he was the Army's chief historian in the European theater.
Gen. Marshall wrote many books of military history including The American Heritage History of World War I and two books on the war in Korea, The River and the Gauntlet and Pork Chop Hill.
For many years Marshall was also chief editorial writer of the Detroit News.