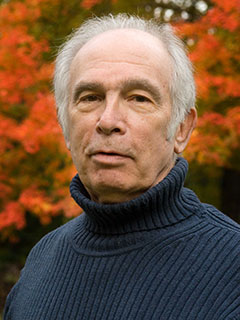 James M. Banner, Jr. holds a B.A. from Yale and a Ph.D. from Columbia, where he studied with Richard Hofstadter.  From 1966 to 1980, he was a member of the history department of Princeton University, which he left to found the American Association for the Advancement of the Humanities.
He is the author of many books and articles in American history, education, and public affairs. They include To the Hartford Convention: The Federalists and the Origins of Party Politics in Massachusetts, 1789-1815 (Knopf, 1969); with Harold C. Cannon, The Elements of Teaching and The Elements of Learning (Yale University Press, 1997 and 1999); Being a Historian: An Introduction to the Professional World of History (Cambridge University Press, 2012); and, most recently as editor, Presidential Misconduct: From George Washington to Today (The New Press, 2019).  His next book, due out from Yale University Press in March 2021, is The Ever-Changing Past: Why All History is Revisionist History.  
Among other things, Banner was a Guggenheim Fellow, fellow of the Charles Warren Center for Studies in American History at Harvard, member of the board of directors of the American Council of Learned Societies, and Fulbright Visiting Professor of American History at Charles University, Prague.
He was a co-founder, with Joyce Appleby, of the History News Service and the moving spirit behind the creation of the National History Center of the American Historical Association.