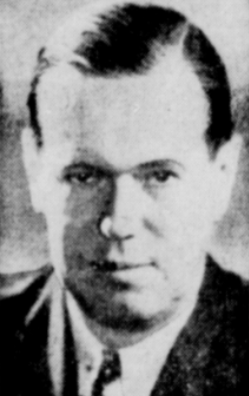 Gerald Carson was a former advertising executive, prolific author, and Contributing Editor of American Heritage. 
The first hardcover issue of American Heritage, in December 1954, contained an appropriately Christmasy article called "Holiday Time at the Old Country Store" he wrote, and it was the first of twenty-seven articles Carson published with us over the years, making him our most frequent contributor except for columnists and staff members. He also served on our Advisory Board from 1964 to 1976 and in 1989.
Gerry died suddenly of a heart attack on Monday, December 4, 1989, at the age of ninety. He never stopped writing and had just completed an article the day before he died.
He started his writing late. Until he was fifty-two he had a highly successful career in advertising. By then, he later explained, advertising "had taken on for me a surrealistic quality." He went on to write nine books, about such subjects as breakfast cereals, patent medicines, and bourbon—most of which were excerpted in this magazine. His witty social histories were meticulously documented, and reviewers cited his work as proof that popular history could indeed be scholarly. We called on him for some of our demanding assignments—articles on such vast subjects as the postal service, the income tax, the census, or, later, New York in the 1920s. We could always depend on him to deliver graceful prose based on solid historical research.