When "So what? Everyone cheats" Wasn't an Excuse
On November 15, 1955, a woman in her twenties made national news by appearing on a quiz show in a New York studio to answer a question written especially for her: "What are the ring names of the four heavyweight boxing champions whose real names are Rocco Marchegiano, Arnold Raymond Cream, Joseph Paul Zukauskas, and Noah Brusso?"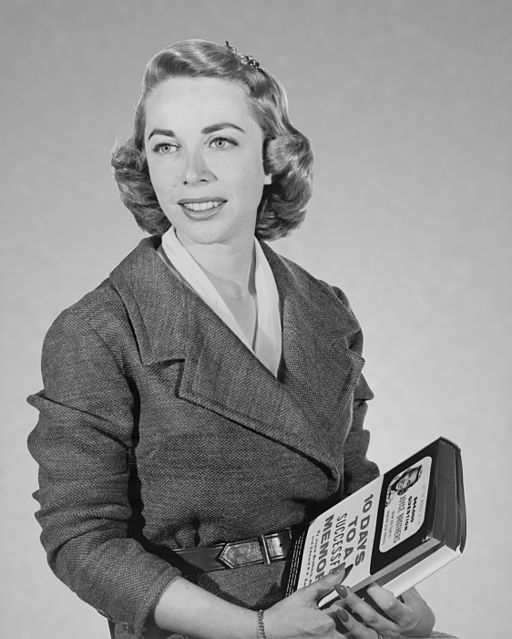 The difficulty of that question may come as a shock, especially to anyone who has had the enlightening experience of watching British quiz shows recently. A person never feels more truly American than when sitting stone-faced and silent through a British quiz show. On a counterpart American show, the contestant gets a new truck for knowing whether Brazil is in Australia . . . or not. On British shows, the contestant lists the Brazilian presidents in order, includes their spouses, names their mistresses or gigolos, also in order, and wins a five-pound note. Things were different in the mid-1950s, however. In that era, quiz shows in America asked questions that were impossible for many contestants to answer. Some of them answered anyway.
As necessary, contestants received the answers in advance. It didn't have to be heavy-handed, though. Apparently, in many cases, players didn't even know they were getting the answers; at lunch with one of the producers, the conversation would amiably meander into some arcane topic, as it often does at lunch. "Have another dessert, sure, you bet, it's on the network tab . . . I was just sitting here thinking about Getúilio Vargas—there was a man, don't you think? . . . Haven't you? During World War II, he was president of Brazil, but—No. Nope. Actually, it's in South America . . . Anyway, Getúilio Vargas was there during World War II, with U-boats and spies and all that, but what's really interesting, if you ask me, is that his wife's name was Darci."
"The grand jury asked me boxing questions all day long and I got every one right," Dr. Brothers said twenty-three years later. "I came out a hero."
Backstage small talk might subsequently lead a lighting man or a receptionist to mention the latest rumor going around, that Aimée Lopez de Sottomaior was Getúilio Vargas's mistress before World War II! Most of the contestants who received their answers before the show chalked it up to showbiz. Only one regarded it as cheating. An impoverished poet from Greenwich Village was on The $64,000 Question when he realized that the idle remarks made to him by the producers during the day just happened to be the answers to the questions he was being asked as the show progressed. The drama onscreen was real, as the poet squirmed in his seat, tortured by the realization that he was cheating. He looked as though he were about to stalk off the set, but instead, he quietly murmured the answers to the questions. As the show ended, he was at $4,000 and being invited back to continue the following week. That's when he stalked out. No one at the network ever saw him again and the money that he had earned, if not won, went uncollected.
The $64,000 Question purposefully lined up people and their categories against "type"—the policeman whose area of expertise was Shakespeare, the jockey whose area was fine art. The recent immigrant whose category was American history. 
Due to the anomalous character of most of the contestants, viewers commonly wondered if they were indeed being fed answers. It wasn't a sharp cause for concern, just a means of explaining how all the wrong people had all the right answers. At first glance, the underhanded ways of The $64,000 Question wouldn't even fall into the definition of cheating. Was Fay Wray cheating when she screamed while being carried up the Empire State Building by a giant ape? There was no ape, after all. King Kong wasn't real, just entertainment. The game show producers argued that entertainment was their only business, too.
The government disagreed. On two levels, the programs were subjected to high-level investigations—just exactly as though TV quiz shows mattered. The district attorney of New York County, Frank S. Hogan, a tough bird who served for over thirty years, convened the grand jury to delve into charges of cheating at quiz shows. As remarkable, the U.S. House of Representatives investigated the same charge, with sharp staffers actually basing their whole careers on whether some lowly government warehouse clerk actually knew the name of the canals used in Union flanking expeditions at the Battle of Vicksburg. One might think that the whole matter could have been handled by an even more lowly clerk at the Federal Communications Commission, calling the producers into a gray building in Washington and reading the bylaws of good broadcasting out loud to them. In the later 1950s, however, the quiz shows had added interest to the government.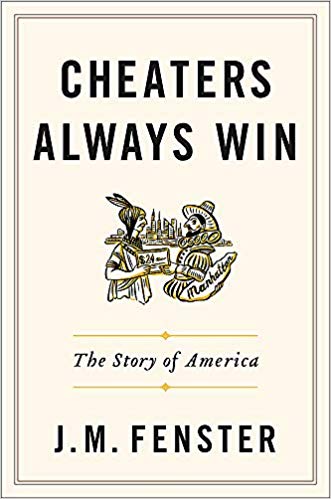 First, as the purported missile gap and the actual space race gained the fearful attention of America, the quality of education at all levels elicited impassioned debate. America's intellectual superiority became a priority of national concern. Second, television was growing more powerful than any other medium and no end was in sight for its influence over the population—once the purview of politicians. The chance to display supremacy over television in a highly public way came along at the right time for elected officials.
The investigators from the government found that the producers of The $64,000 Question were manipulative on many levels. When a contestant was fun, magnetic, or simply entertaining, the questions eased up a bit, or leaned toward the player's specific expertise— not merely geology, for example, but volcanic geology. Likewise, when the producers wanted to end a contestant's run on the show, they would pick out a far tougher question, flipping through possibilities written out on index cards, sometimes even while watching from the control room. If a contestant had worn out their welcome, the producer had an absurdly difficult question ready to ensure their exit.
On November 15, 1955, it was time for the boxing expert to get bounced. But she had other ideas. Dr. Joyce Brothers was later famous in her own right as a psychologist, but in 1955, she was just another face in the Manhattan crowd. Married to a physician and mother of an infant girl, she had graduated from Cornell University before taking advanced degrees from Columbia in psychology. When she applied to go on the quiz show, she suggested that she could answer questions on homemaking or psychology. The producers looked at her—a homemaker and psychologist— and rejected those ideas. As an aside, one producer said she'd have a better chance of getting on the show if she were an expert on wrestling or boxing. He was just trying to make a point, but Dr. Brothers spent the next month and a half memorizing facts about boxing. She then duly appeared on the show, making her way through the early rounds, week by week. On November 15, she barely had to think about her question, regarding the ring names of Rocco Marchegiano, Arnold Raymond Cream, Joseph Paul Zukauskas, and Noah Brusso. "Rocky Marciano, Jersey Joe Walcott, Jack Sharkey, and Tommy Burns," she answered.
The producers were less than pleased. Far from slipping her the answers in future episodes, they brought in bona fide experts to help concoct questions that were as close to impossible as could be. The suspense across the country was nothing compared to that in the control room. Each week, Dr. Brothers sat in the "isolation booth," waiting for her question. Each week, she dispensed correct answers. On December 6, 1955, with the grand prize of $64,000 at stake, she answered a six-part question, ranging from "What was the name of the glove worn by Roman gladiators?" (cestus) to "How long did the Dempsey–Firpo match last?" (three minutes, fifty-seven seconds). Just as Dr. Brothers supplied the last answer, production staffers with headsets heard the response from the control room: "Oh, shit." When asked boxing questions after her reign, Dr. Brothers typically refused, protesting that her mind was like a sink; once she was through with a collection of information, she opened the drain and forgot it all.
That description of her memory may have held some truth, but she was nothing if not ambitious and she wanted to be a television or radio psychologist (a profession not even extant in 1955); to that end, what she really wanted to jettison down a drain was her reputation as a boxing genius. Nonetheless, in 1958, Dr. Brothers was called before District Attorney Hogan's grand jury. A number of other former $64,000 Question players had already admitted to some level of cheating, but she insisted that she'd been upright.
According to Dr. Brothers's later account, the grand jury proceedings on the day she appeared became the most suspenseful quiz show of them all, and also the longest. The prize had nothing to do with money. Dr. Brothers's reputation was on trial. Since the prosecutors didn't have proof that she had cheated, they decided to establish that she couldn't have succeeded in any other way. In order to prove the negative, so elusive in courtrooms everywhere, the attorneys, along with members of the jury, peppered her with boxing questions. For six hours, she batted answers right back. "The grand jury asked me boxing questions all day long and I got every one right," Dr. Brothers said twenty-three years later. "I came out a hero." She proved that she hadn't cheated by showing that she didn't have to.
For the purposes of a study of cheating, Dr. Brothers' feat was just as remarkable.  It proved the negative. In reply to those who toss off the opinion that "everybody cheats," thereby excusing cheaters, there is the fact of Joyce Brothers.    
Excerpted from Cheaters Always Win: The Story of America by J.M. Fenster. Copyright ©2019. Available from Twelve, an imprint of Hachette Book Group, Inc.