Claire Swift, Associate Editor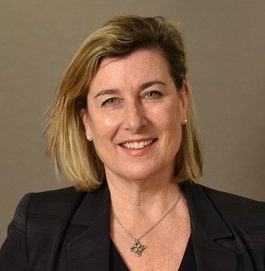 Claire Sanders Swift has three decades of experience as a broadcast and print journalist. She has won two Emmys, a National Headliner Award, and a Distinguished Alumnae Award from her Alma Mater, Hollins University. 
Ms. Swift's career began in Washington, DC working with Pulitzer Prize-winning New York Times Bureau Chief, Hedrick Smith. She then worked for ABC News, NBC News, MSNBC, Harpo/Paramount Pictures in New York and Los Angeles, eventually returning to Washington DC.  
During her career, Ms. Swift has developed and produced feature stories, investigative reports, documentaries and series. Her credits include: Prime Time Live; Now with Tom Brokaw and Katie Couric; Dateline NBC; Headliners and Legends with Matt Lauer; Good Morning America; The Dr. Phil Show and Tanner '88. Among her many assignments are: the OJ trials; the Oklahoma bombing; 911; the Abu Ghraib prison scandal. 
ABC News anchor Diane Sawyer called her, "truly creative and versatile...with a knack for getting the great stories. She knows characters, visuals and the emotional pitch." 
Swift is past president and Executive Chairman of the American News Women's Club. She lives in Washington, DC with her husband and two children.