How Does 150-Year-Old Butter Smell?
In the wreck of the Steamboat Bertrand, archaeologists found five kegs of butter preserved in Missouri River mud. They were among 200,000 items recovered -- the largest collection of Civil War-era artifacts ever found. This slideshow offers an exclusive look at some of the most interesting discoveries. See "The Bertrand's Voyage into History" by Ronald Switzer, who supervised recovery of the artifacts.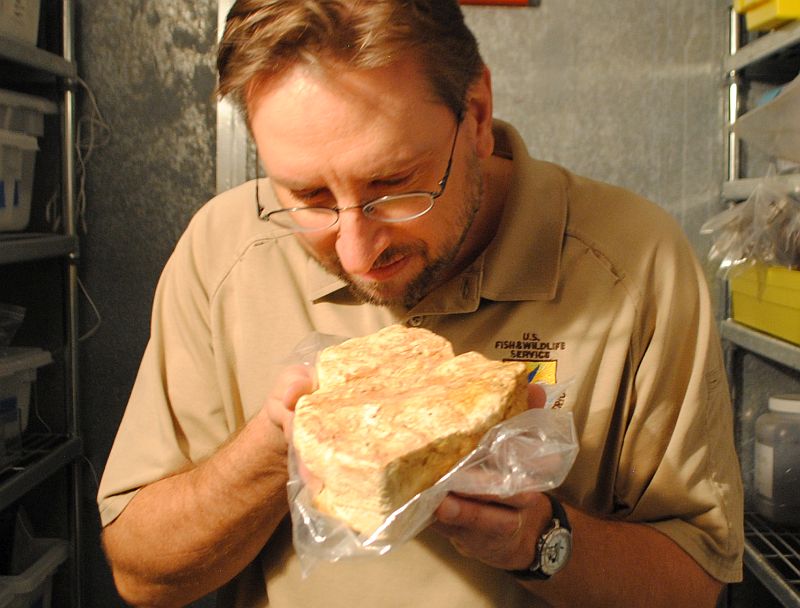 "It really doesn't have much of a smell anymore," claims curator Bill Cantine about the block of butter recovered by archaeologists from the wreck of the steamboat Bertrand, which sank in 1865.
.