Mr. Rogers and George Floyd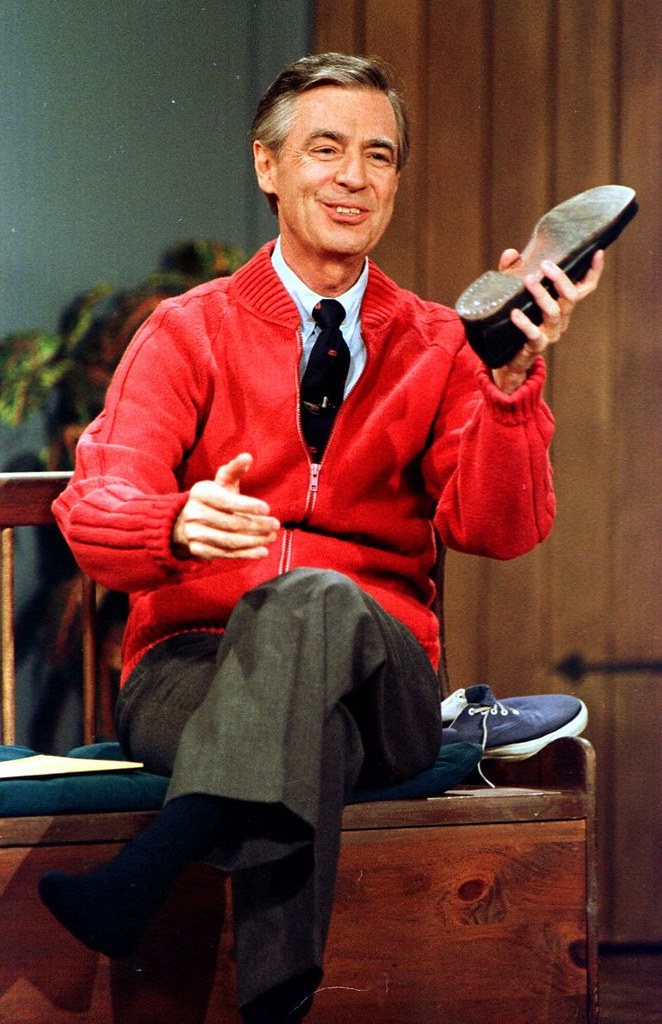 Sleep is not something I take for granted anymore. Early one recent morning, I succumbed to the band of the unslept and watched Tom Hanks playing Mr. Rogers in A Beautiful Day in the Neighborhood. 
The scene in the movie on the New York subway, where Mr. Rogers is recognized in the car by school kids – largely African-American and Latino – who start singing his theme song, and leads to the entirety of the train becoming a moving chorus, moved me to tears. The scene actually happened in real life, as recounted in the original Esquire article on which the movie is based. "Though of all races, the schoolchildren were mostly black and Latino, and they didn't even approach Mister Rogers and ask him for his autograph," writes the author. "They just sang. They sang, all at once, all together, the song he sings at the start of his program, 'Won't You Be My Neighbor?' and turned the clattering train into a single soft, runaway choir." 
What if each of us could have such a profound effect? To move so many people to be their better selves? 
What if we all tried to act like Fred Rogers? On television, Rogers was kindness and gentleness personified, donning an iconic knit cardigan and casual sneakers and using his characteristically quiet manner to put his audience at ease. He addressed his viewers with endless grace and thoughtfulness, teaching children and adults alike about the value of civility, tolerance, sharing, and self-worth. This was "Mr. Rogers," an on-screen personality that Rogers kept up for over 33 years, bringing people of all backgrounds closer together.  
What if each of us could have such a profound effect? To move so many people to be their better selves?
But one of the points of the movie is that Fred Rogers really was "Mr. Rogers." He said "thank you" and was consummately polite. He knew the names of the spouses and children of the people he worked with. He was a vegetarian because he "couldn't conceive of eating anything that had a mother," and he prayed for people by name. He also asked of himself and others to think about "all of the people who brought you into being." 
Imagine being that grateful, that generous to strangers, that kind?  
None of it feels that difficult, but it does take concentration. And forgiveness, not the least for ourselves. 
Here we are on the anniversary of the murder of George Floyd and it had me wondering as the sun rose that morning, what the country – the world – would be like if we tried every day not to accentuate our differences, but to be thoughtful neighbors? Not judge one another, but act a little more like Mr. Rogers? 
What we do next to fix issues of systemic racism will determine if George Floyd died in vain or if this tragedy is the birth of a sacrifice to make us all better. 
"Neighbors are people who are close to us 
And friends are people who are close to our hearts 
I like to think of you as my neighbor and my friend." 
—Fred Rogers 
Keywords