The late Michael Nesmith, cerebral member of The Monkees, embodied youth unrepressed.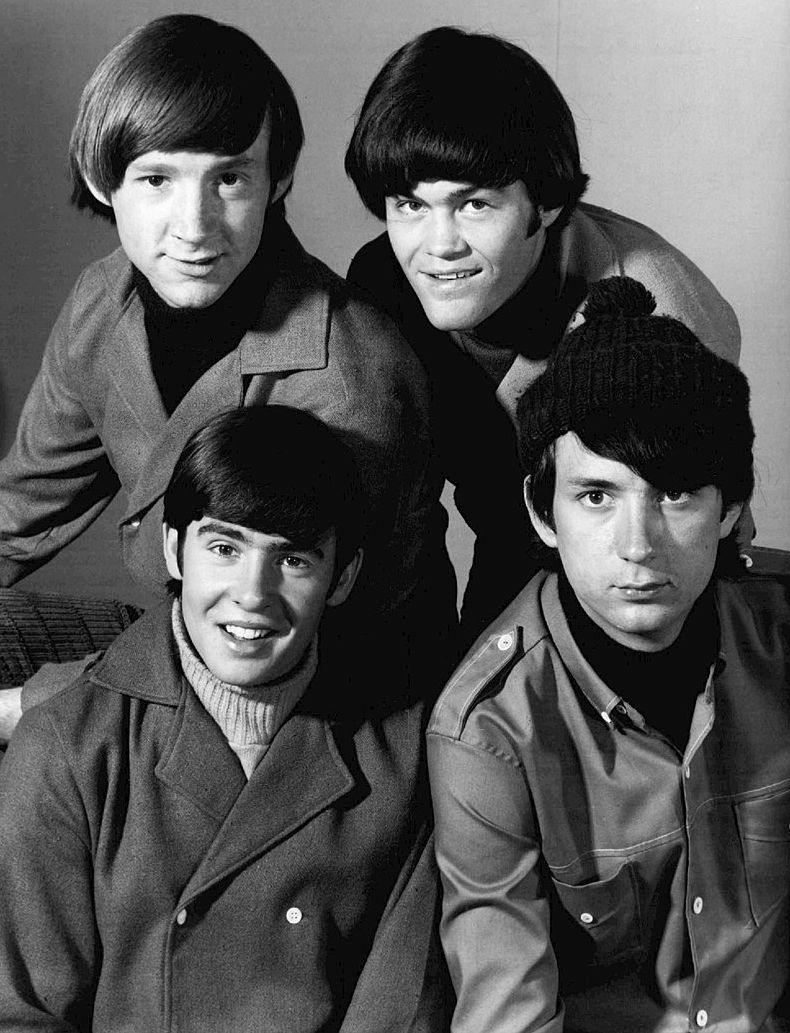 "Here we come, walkin'
  Down the street.
  We get the funniest looks from
  Ev'ry one we meet.
  Hey, hey, we're the Monkees
  And people say we monkey around.
  But we're too busy singing
  To put anybody down."
     – By Tommy Boyce and Bobby Hart for The Monkees
The older I get, it seems the more often I choke up. And the recent passing of Michael Nesmith, songwriter, producer, and the quiet member of the musical group The Monkees, definitely filled me with emotion.
The Monkees debuted on NBC in 1966, when Nesmith, Peter Tork, Micky Dolenz, and Davy Jones beat out 433 other aspiring actors/musicians answering an advertisement in the Hollywood Reporter and Daily Variety – "Madness!! Auditions. Folk & Roll Musicians-Singers for acting roles in new TV series. Running Parts for 4 insane boys, age 17-21. Want spirited Ben Frank's types. Have courage to work. Must come down for an interview."
After seeing The Beatles' film, A Hard Day's Night, Hollywood executives Bob Rafelson and Bert Schneider were looking for the next version of Beatlemania, though they wanted a band far more controllable than the brilliant and enigmatic Beatles and much more PG than the "bad boy" Rolling Stones.
They got half of what they wanted, with The Monkees outselling the combined sales of the Beatles Sgt. Pepper's Lonely Hearts Club Band and the Rolling Stones Their Satanic Majesties Request in 1967. What they didn't get was control. 
With The Monkees, all four improved enough to play live concerts by December of 1966. They went on tour, famously having Jimi Hendrix open for them for a brief period, until it was clear that The Monkees' young fans could not appreciate this "psychedelic rock god," as the History channel memorialized that ill-fated tour. 
Michael Nesmith was the cerebral one who inspired MTV and The Eagles and wrote a number of generation-defining country-rock hits including "Different Drum," made famous by Linda Ronstadt and The Stone Poneys. With Michael's passing, three of The Monkees are now gone and only Micky Dolenz remains.
Perhaps one of the most important things The Monkees achieved, beyond 20 Top-100 pop hits, is that they made the British invasion of rock music safer and more palatable for a generation of parents not yet comfortable with what their kids were listening to.
As with so many of my peers, I was saddened by Michael's passing, for he represented unrepressed youth and, in a blink, he was the "old man" in Neil Young's song by the same name.
For the first half of our lives, we are collecting things. In the second half, it is about evanescence – the slow fading away into nothingness – as with the Monkees. 
"I thought love was only true in fairy tales
Meant for someone else but not for me
Love was out to get me
That's the way it seemed
Disappointment haunted all of my dreams"
      "I'm a Believer" – Written by Neil Diamond for The Monkees