Born during Jim Crow, Belle da Costa Greene perfected the art of "passing" while working for one of the most powerful men in America.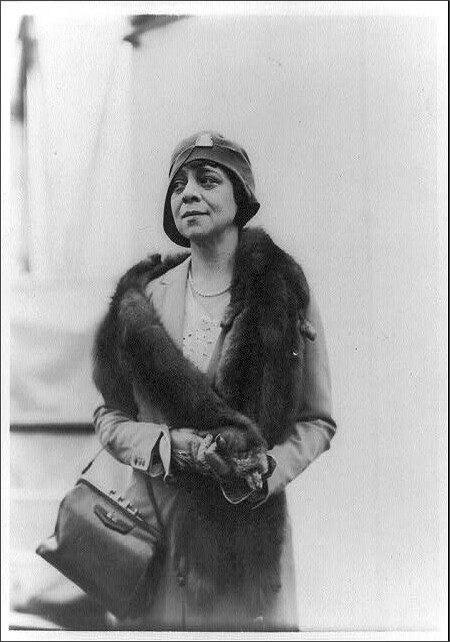 On a brisk December day in 1905, a young librarian stepped into the Manhattan office of America's most powerful man. The two sized each other up. To her, the huge, hulking tycoon seemed whipsmart and curious about everything. To him, the petite woman seemed poised and precise. Conversation soon revealed a common love of old treasures — rare books, manuscripts, tapestries. So J.P. Morgan hired the librarian, never suspecting.
Belle da Costa Greene soon toured the salons of Europe. She posed for Matisse. She had affairs with a Norwegian count and an Italian duke. She dined with opera stars, tycoons, and royalty, charming all with her wit and intelligence. Yet she lived "behind the curtain of my mind," because although she told everyone she was Portuguese, Belle da Costa Greene was black.
The art of "passing" casts a shadow on American history. No one knows how many light-skinned African-Americans, burdened by bigotry, crossed the color line and lived as whites. Some see betrayal, others courage, but in Belle da Costa Greene (born Belle Marion Greener), we see a shooting star.
Her mother was a socialite among the noted black families of Washington, D.C. Her father was Harvard's first black student, later a lawyer, professor, and diplomat. From her father, Belle learned to love history and its pearls. By the age of 12, she "wanted to work with rare books. I loved them even then, the sight of them, the wonderful feel of them, the romance and the thrill of them."
"Just because I

am

a librarian," Belle da Costa Greene supposedly said, "doesn't mean I have to

dress

like one."
But if her brilliant father suffered the scorn of Jim Crow, how could a black girl hope to rise? Belle found an answer when her parents separated. Changing their names, she and her mother entered Manhattan's white society without a backward glance. 
Belle soon became a librarian at Princeton, where another librarian — J.P. Morgan's nephew — noticed her. His uncle needed someone to manage his opulent new library. Belle got the job — $75 a week and a boss who terrified everyone he met.
See also: "J.P. Morgan's Accomplice" by John Steele Gordon
By 1905, J.P. Morgan controlled half the nation's railroads. He had masterminded mergers creating General Electric, U.S. Steel, and AT&T. But Morgan had studied art history, not finance. Nurturing a soft spot for "the finer things in life," he soon had his librarian doing more than stenography.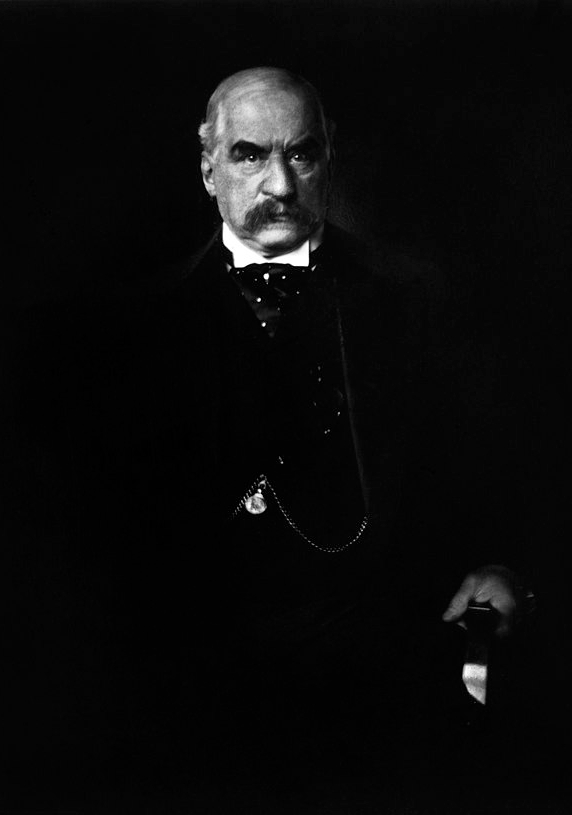 Working together, Morgan and Greene created one of America's great repositories for the artifacts of Western civilization. With nerve and knowledge rivaling Morgan's, Greene bought works by Raphael, Rembrandt, and Michelangelo. She paid small fortunes for Egyptian scrolls, and outbid the British Museum for ancient tablets and illuminated wonders. Meanwhile, behind the curtain of her secret, she wore plumed hats and fine gowns. "Just because I am a librarian," she said, "doesn't mean I have to dress like one."
Morgan called her "the cleverest girl I know." Greene admitted to having a "terrific crush" on the man she privately called "Big Chief." But when asked about a romance, she said only, "We tried." The odd couple never was a couple, biographers attest. Other men, however, simply swooned. 
Greene got "hepped up" on one lover after another, notably the art critic Bernard Berenson. From his villa in Florence, Berenson carried on a lengthy affair with Greene, whom he found "miraculously responsive and most of all to the things I really care most about."
Yet there were rumors about "Miss Greene, with her tanned complexion." "A mulatto," some gossiped, while others thought she might hail from Cuba. Portuguese, she insisted, and went back to her fabulous and secret life. By 1912, she was earning a quarter million a year. 
J.P. Morgan died in 1913. Of his $3 billion, nearly half was in art. Some went to the Met, but the rest remained under the control of Belle da Costa Greene. For the next 35 years, as director of the Morgan Library, she worked to make the library "pre-eminent, especially for incunabula, manuscripts, bindings, and the classics." 
Rather than remember Da Costa Greene as a black woman who "passed," biographers marveled at her unlikely partnership with Morgan.
Belle da Costa Greene died in 1950. Only when Morgan biographers probed her past did they learn her secret. But, by then, hailed as "the soul of the Morgan Library," she was seen as a treasure herself. Rather than remember her as a black woman who "passed," biographers marveled at the unlikely partnership. A common love of art, it seems, can transcend all others. Almost.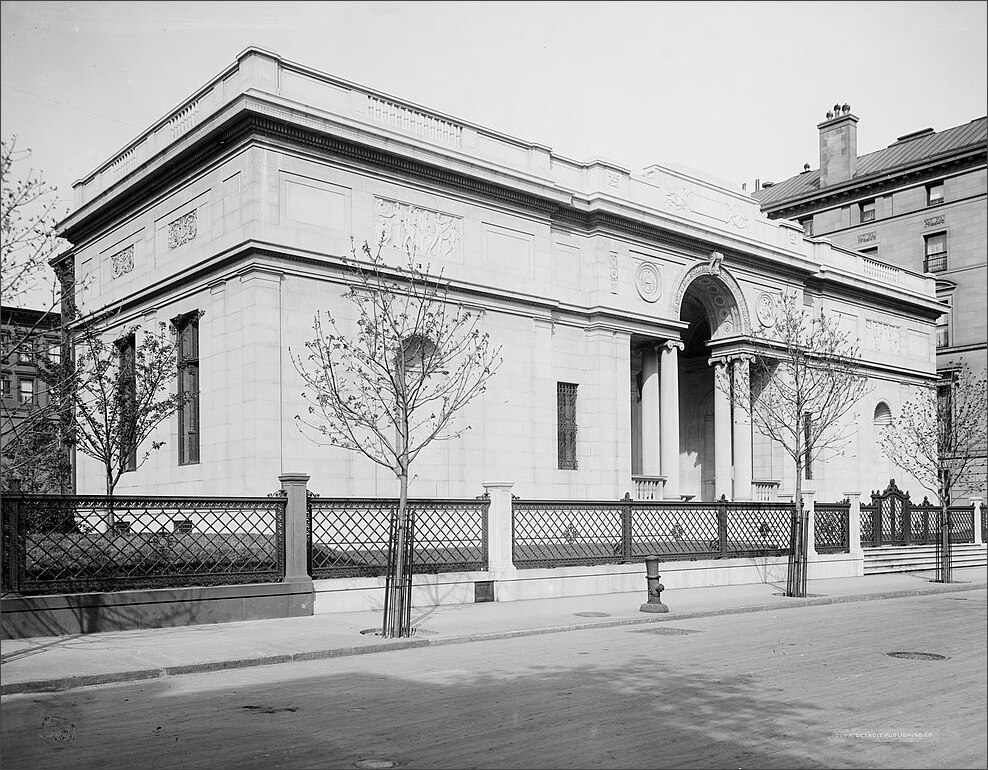 Once, she recalled, Morgan asked her if she would like him more "if he were thirty years younger. I said no, I'd leave the library — he would be too dangerous — which seemed to please him. And then he said he never wanted to be younger, except when he was with me and thought of me. I don't doubt he has said that to every woman he knows but I love him just the same."