You can now listen to a radio play of the classic story of George Bailey co-sponsored by American Heritage.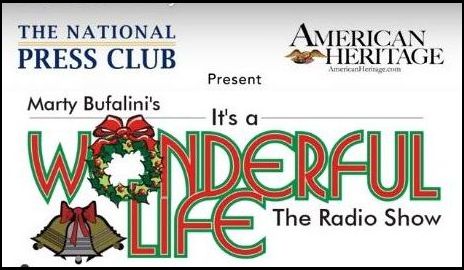 Nineteen members of the National Press Club got together recently to create a Zoom-based radio play version of the classic story "It's a Wonderful Life." The program was co-sponsored by the Press Club and American Heritage magazine, and is now available for listening on YouTube.
The original 1946 film "It's a Wonderful Life" starring James Stewart and Donna Reed tells the story of George Bailey, who, exasperated by life's challenges, wishes he'd never been born. Granted his wish by his guardian angel, he learns the positive impact of an individual's life on so many others. 
The program is directed by longtime broadcaster Marty Bufalini, who adapted the film script for radio. The Press Club's senior video editor and theater veteran D. Scott Graham performed miracles by stitching together over 400 pieces of audio covering 43 roles.
The cast includes five former presidents of the National Press Club and 14 other journalists. Veteran CBS News anchor Sam Litzinger plays Clarence, the angel hoping to earn his wings by helping George Bailey realize how positively he has touched the lives of others and how different life would be for his wife and community if he had not been born.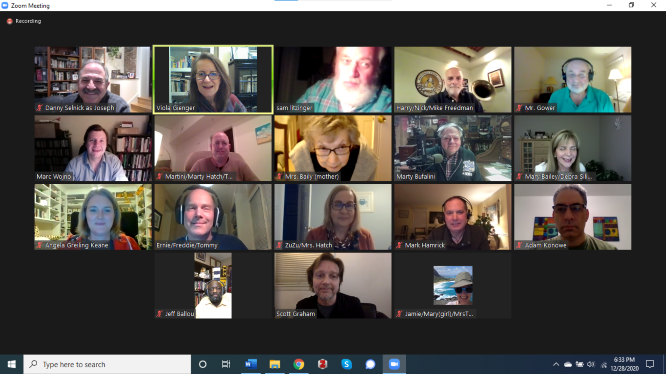 "We've all been tested in 2020," Freedman said. "It has been a year of dramatic loss and personal tragedy for millions of people. At the same time, we have come together in so many ways to prove our perseverance, our fortitude, and our resilience. As we put 2020 into the history books, it's appropriate and healthy to close the year on an upbeat note and to remind ourselves it really is a wonderful life."