Welsh designer Patrick Mulder created a haunting image of Vladimir Putin with Hitler's moustache.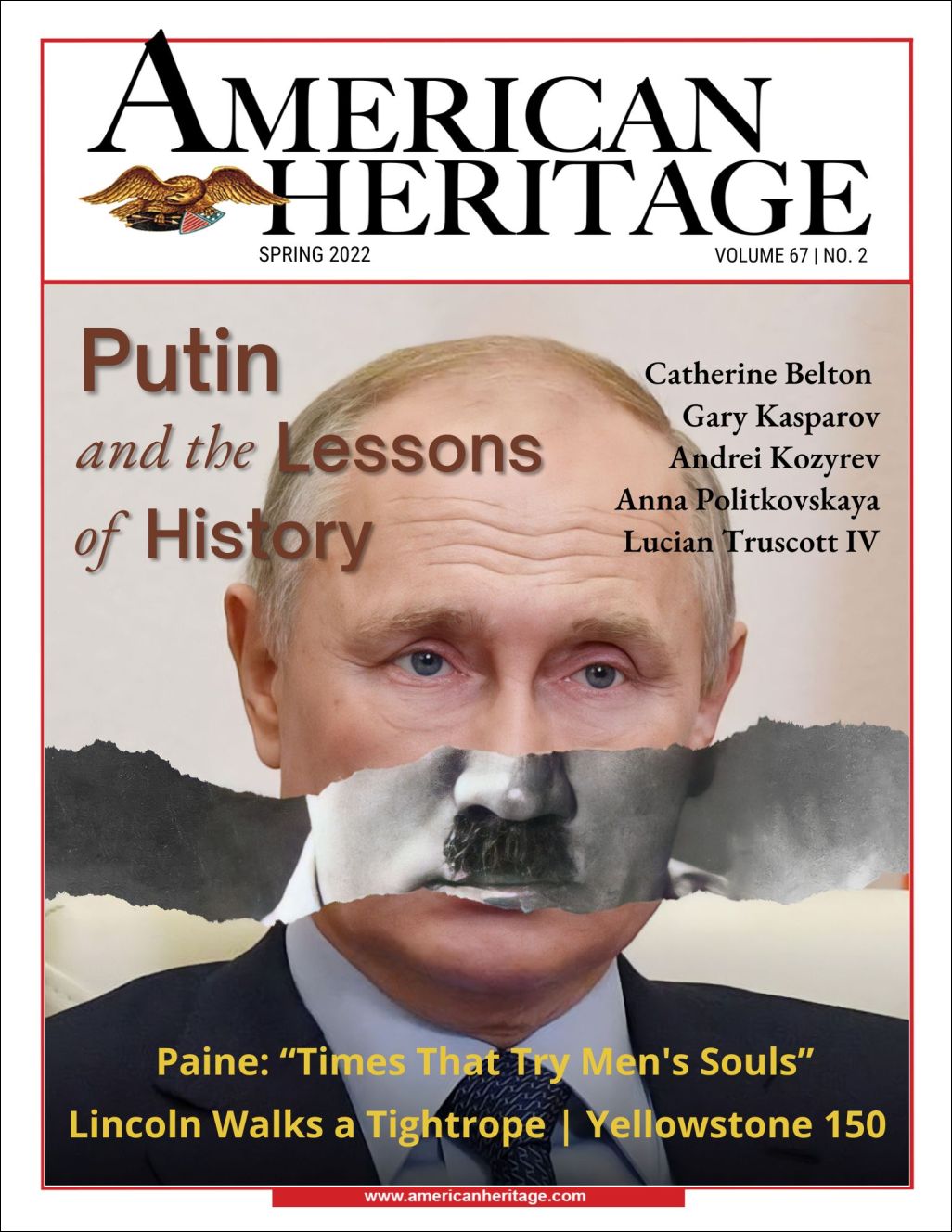 We thank talented graphic designer Patrick Mulder for sending us his dramatic image of Vladimir Putin with Adolf Hitler's moustache. It made a poignant cover for this issue.
Patrick lives near Swansea, Wales and edits Sketty Online from somewhere between the Mumbles and Fforest-fach. (With place names like that, it's no wonder that local boy Dylan Thomas became a world-renowned poet.)
In the days after Russia invaded Ukraine, Patrick happened to see the cover of TIME Magazine showing a tank lost among dark trees. He thought it was "uninspired and lacked conviction."
So Patrick designed several montages of the face of Vladimir Putin fused with Adolf Hitler. Then, on a lark, he used the images to create simulated covers of TIME Magazine.
"I wanted to create something that added to the conversation around the invasion of Ukraine and captured the public mood," Mulder says. "I never intended it to be thought of as a legitimate TIME publication. It was a piece of artwork that managed to capture the moment."
The "fake" TIME cover unexpectedly went viral. Many thousands of people saved it and reposted it, without noting that it wasn't real, and several mainstream media posted it on their pages, believing it to be the actual cover of TIME.
The covers were enlarged and used by demonstrators in anti-Russian protests around the world.
Patrick was inundated with messages. Some people were moved by the image and took it in good humor, while others were outraged at the cover "fraud."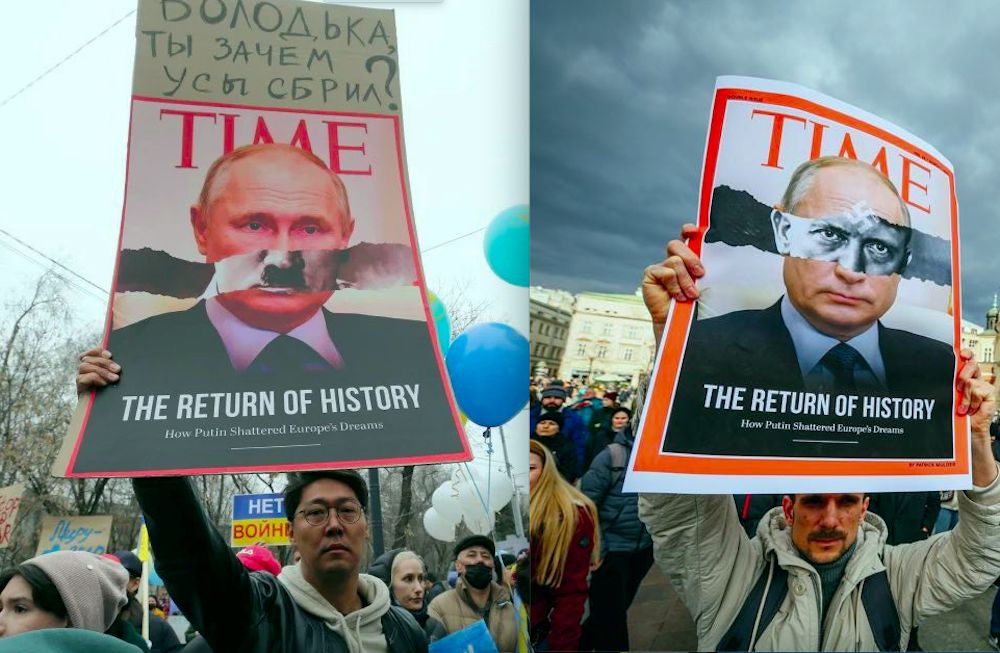 "I would never willingly contribute to misinformation, not least in the midst of a war," he told us. "But I stand by the artwork."
We thought Mulder's creativity should be displayed on an actual magazine cover, and used it for this issue with its special section on history leading up to the war in Ukraine.
The image was particularly ironic since Putin invoked the memory of the heroic Russian fight against Germany in World War II and claimed his "special military operation" was justified because of the supposed "Nazis" in Ukraine threatening Russia.
For most of the world, however, it is Putin who seemed like Hitler when he ordered an unprovoked war that resulted in the murders of thousands of Ukrainians.