He became the dean of American historians after learning his craft working five years on the staff of American Heritage.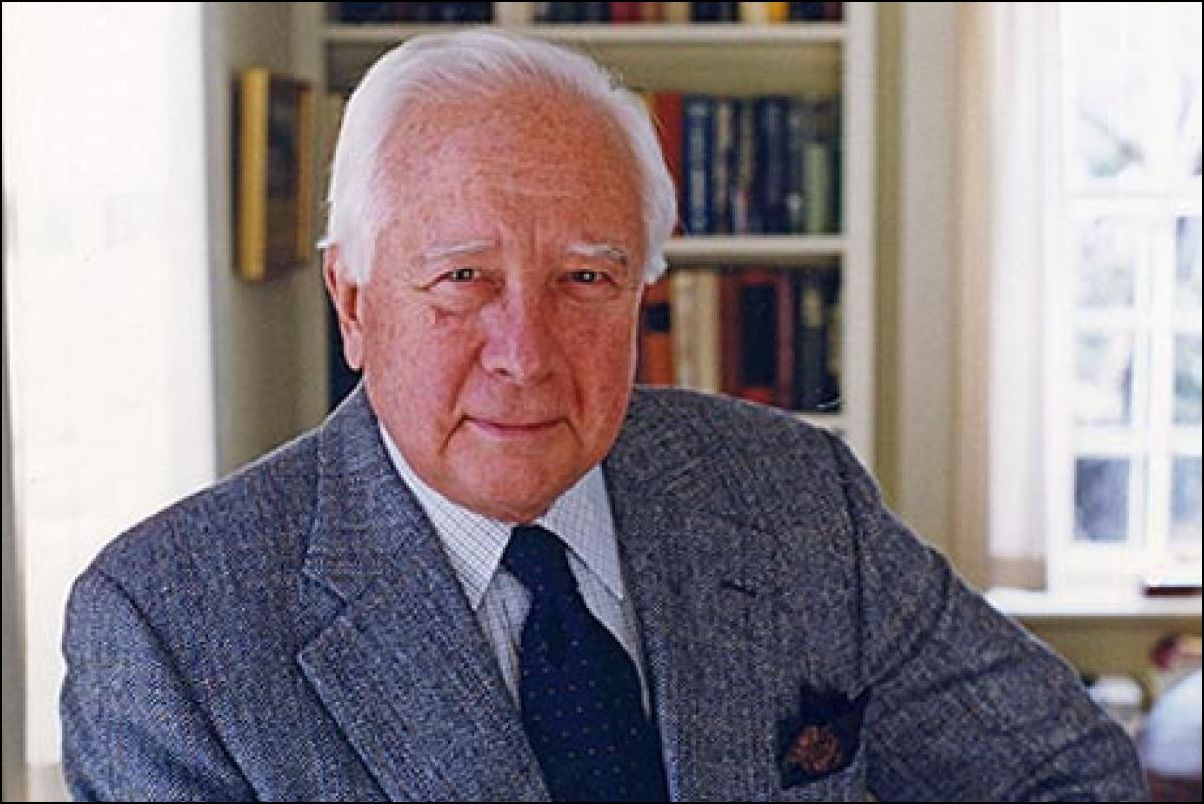 David McCullough recalled the moments that got him started "in the history business." In 1965, he came across a spectacular photograph of the unveiling of the Statue of Liberty. Showing it to the editors of American Heritage, he was invited to write an article which was published in the February issue the following year as "Hail, Liberty!"
He joined the staff of our magazine and was researching in the Library of Congress when a curator pointed out a collection of photographs of the Johnstown Flood the research center had just acquired. In that disaster in 1889, an earthen dam failed and sent a mass of water downriver that crushed buildings and killed 2,209 people.
"I grew up in that part of Pennsylvania and had heard about the Johnstown flood all my life," McCullough later recalled. "I knew that a dam had broken, but, beyond that, I didn't know anything. I was astounded by the violence of what had happened and the drama of it."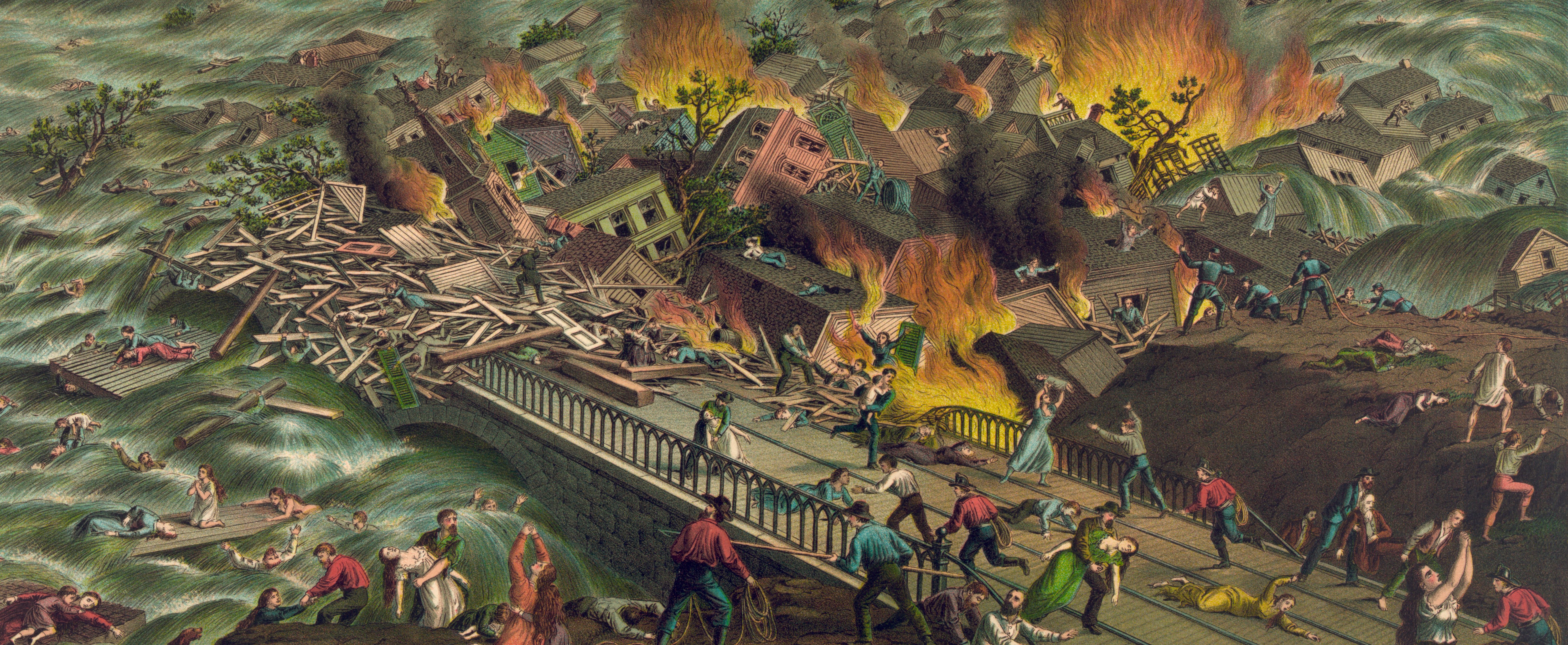 McCullough felt that he had "stumbled upon a story that I thought was powerful, exciting, and very worth telling." In this issue, we reprint the account he wrote, "Run for Your Lives!" 
During the research for his Johnstown flood article, McCullough made another discovery. "I wanted to be able to read a really first-rate book about the incredible story behind the disaster at Johnstown in 1889, and I found there was no such book. I thought, 'Well maybe you could write the book that you would like to read.'"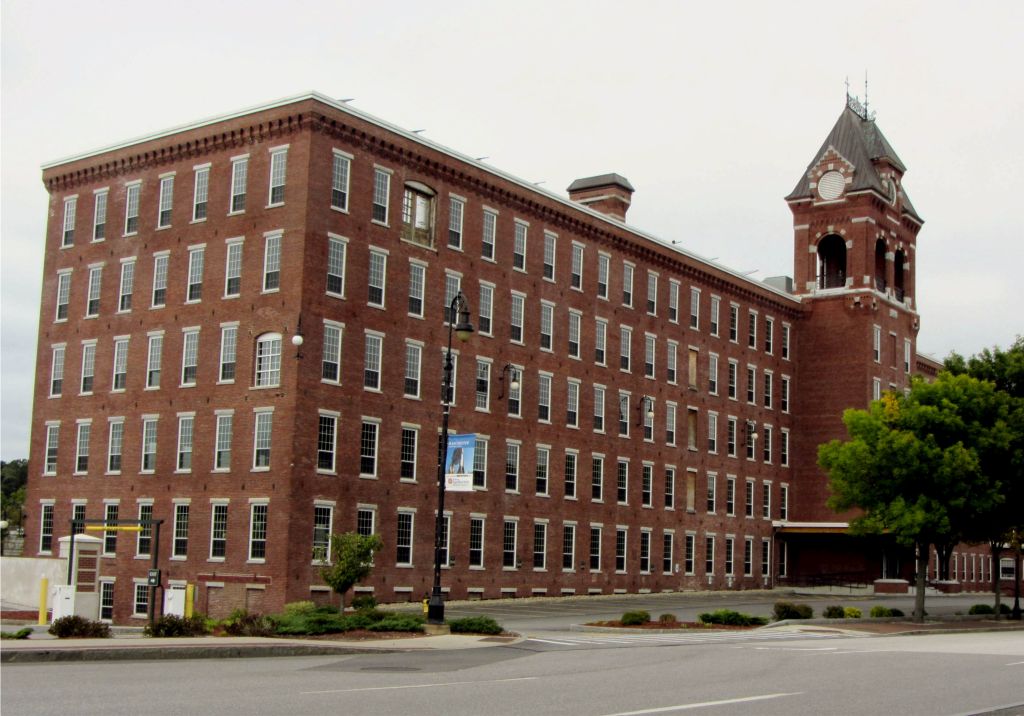 So, for the next three years, he worked on his first book at night and on weekends. The Johnstown Flood came out in 1968 and was a major success.
McCullough continued to work in a variety of roles at American Heritage, including as head of a department focusing on conservation and historic preservation. He wrote about such topics as an environmentalist struggling to save scenic West Virginia from strip mining, and the planned demolition of the Amoskeag Mills in New Hampshire, once the largest textile mill in the world.
He also worked as a book editor at American Heritage Publishing. Historian Douglas Brinkley recently wrote in the Washington Post about learning from McCullough when he edited his history of the United States.
"I first worked with McCullough when he was at American Heritage," writes Brinkley. He was "a sort of editor emeritus. Having studied with John Hersey and Thornton Wilder at Yale, he was the ultimate connoisseur of what constituted quality nonfiction writing. For McCullough, history needed to be written so readers were always leaning forward as if hearing a story told by Grandma on a frosty January evening in front of a Pittsburgh hearth."
After five years, McCullough left American Heritage to work full time on his books. But he continued to write articles for our magazine, which often pointed the way to his next book. His articles "A Man, A Plan, A Canal, Panama!" (June 1971) and "Steam Road To El Dorado" (June 1976) were expanded into his book on the Panama Canal in 1978. It won the National Book Award.
His December 1979 essay "The Treasure From The Carpentry Shop" grew into The Great Bridge: The Epic Story of the Building of the Brooklyn Bridge the next year.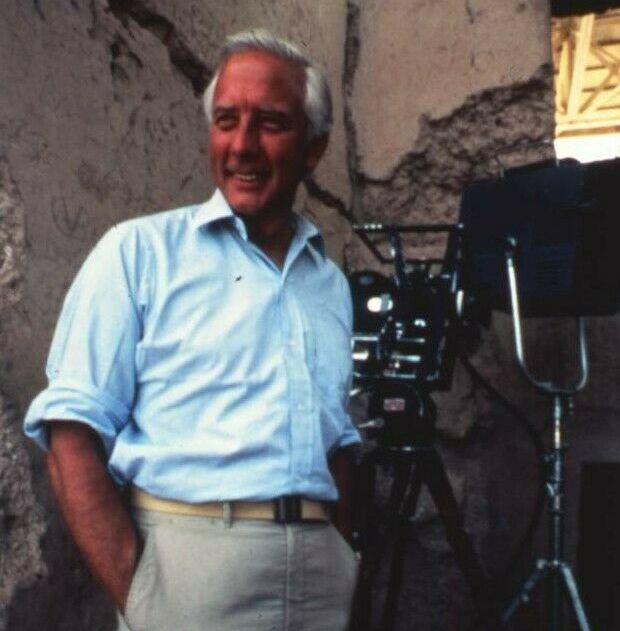 In 1983, McCullough wrote an article for American Heritage about Harry Truman's letters to his wife Bess, "Letters of a Most Uncommon Common Man," at the start of his work on the biography that would win him a Pulitzer Prize. But it took nine more years to finish. "When I did Truman, I had no idea what woods I was venturing into. Had I known it was going to take me ten years, I never would have done it. In retrospect, I'm delighted now that I didn't know."
Part of David McCullough's success was due to his having absorbed the approach to writing popular history that he learned at American Heritage, which he called "my graduate school."
McCullough's achievements caused some resentment among academic historians. Princeton professor Sean Wilentz complained in The New Republic that he was simply a "teller of tales... the most accomplished practitioner" of the American Heritage style--"popular history as passive nostalgic spectacle" marching "under the banner of narrative."
Other academics disagreed. "University-based historians like Prof. Wilentz who are interested in having their own books read and their classes taken should climb off their high horses and give thanks every day for the 'popularizers,' particularly first-rate ones like McCullough, Ken Burns, and American Heritage," wrote Luther Spoehr of Brown University.
The best way to honor David McCullough's memory is to combat the historical illiteracy that he warned was plaguing our country, as he explained so eloquently in "History and Knowing Who We Are" in this magazine.