Oldfields Lilly House And Gardens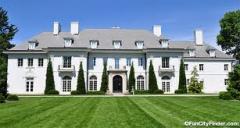 In conjunction with the Indianapolis Museum of Art, the Oldfields Estate was once home to businessman and philanthropist J.K. Lilly of the pharmaceutical giant.
A National Historic Landmark and listed on the National Register of Historic Places, Oldfields Lilly House & Gardens is an elegant 26-acre estate on the grounds of the Indianapolis Museum of Art. At the heart of Oldfields is Lilly House, the mansion that was once the home of J.K. Lilly Jr., the late Indianapolis businessman, collector and philanthropist. Lilly House is a historic house museum and has been restored to its 1930s splendor. Percival Gallagher, of the acclaimed landscape architecture firm Olmsted Brothers, designed Oldfields' magnificent gardens and grounds in the 1920s.