American Revolution Center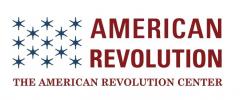 The American Revolution Center (formerly the Valley Forge Historical Society) is dedicated to creating the first national museum to commemorate the entire story of the American Revolution and its enduring legacy.
Over the course of a century, the group has assembled a rich collection of several thousand objects, works of art, manuscripts, and printed works from the period of the American Revolution.The collection began with the 1909 purchase of General George Washington's marquee (sleeping and office tent) from Martha Washington's great-great-granddaughter, Mary Custis Lee.
The Center's collection documents the roots, course and consequences of the American War of Independence and the creation of the American Republic. The primary focus is on the years 1750-1800. The collection includes items that reflect the social, economic, religious, political and military aspects of the Revolutionary era as well as materials documenting the commemoration and memory of the American Revolution.
The museum, to be built in downtown Philadelphia, will display its distinguished collection of objects, artifacts, and manuscripts from the American Revolution era and will offer programming, lectures, symposia, and interactive learning for teachers, students, and the general public.