A.P. Carter Museum And Birthplace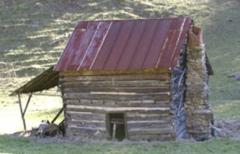 The personal collections of Virginia country music pioneer A.P. Carter are exhibited in the family's former home.
The old Carter general store and log cabin has been converted into a museum in Hiltons near Bristol and houses the collections of A.P. Carter, his wife, Sara, and her cousin, Maybelle, who in 1927 pioneered what would come to be called "country music." Artifacts include photos, books, musical instruments, costumes, 78 rpm recordings, and items donated by Johnny and June Carter Cash.