Appalachian Caverns And Campground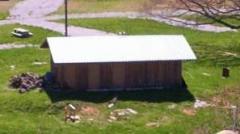 For many years the cavern lay in silence broken only by the sound of the water, the animals that called it home and the occasional human who made their way into it. It was home to many wild animals, used by local people as a home, celebrated by the Native Americans as a place to hold special meetings, a weekend hangout for local kids, and had many other varied uses down through the years. In 1991, it was opened to the public as a show cave for the first time in its long and varied history.
Since that time the caverns has had many visitors through its magnificent chambers. It is a bat sanctuary for the endangered gray bats as well as home to 6 other species Visitors may walk through the cavern and picnic on the campgrounds. For the more adventurous visitors, Explorer Tour or Wild Tour are available to do some crawling around in the undeveloped areas of the cavern.