Beck Cultural Exchange Center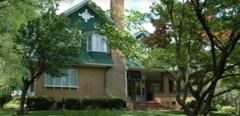 The Beck Cultural Exchange Center is an interactive museum that researches and exhibits African American achievements.
Located in the historic home of James and Ethel Beck, two black civic leaders from the first half of the 20th century, the Exchange Center aims to memorialize the achievements and culture of African Americans in East Tennessee. Its exhibits explore the lives and accomplishments of prominent individuals, such as William H. Hastie, and the historic and cultural institutions within the community, such as the local high school and newspapers. The Library and Resource Center also preserves the community's history through innumerable biographies and other works of literature.