Belle Boyd House Museums And Gardens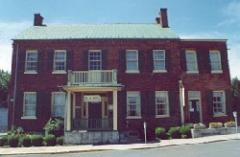 The historic home, built in 1853, features several different exhibits detailing American history. Exhibits on the first floor include the history of the Civil War in the Shenandoah Valley and several artifacts.
The second floor museum focuses on Belle Boyd with pictures of Martinsburg on post cards, and a collection of pictures of Belle. Also included are rooms dedicated to clothing of the late 19th century and a selection of wars America has been involved in.