The Beverly Historical Society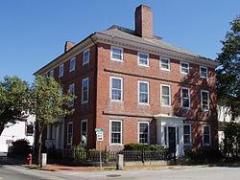 Founded in 1891, the Beverly Historical Society chronicles over 300 years of history since the city's founding in 1668. The site hosts lectures and living history demonstrations that cover colonial times, early American history, and modern events that affected Beverly. Hosting close to one million artifacts and documents, it can be a valuable research tool for those interested in Beverly history.
Since 1892 the Beverly Historical Society has called the 1781 John Cabot House its headquarters. Cabot was an American privateer and merchant who explored the Baltic Sea after American independence. More recently, the society acquired the John Balch House and the Reverand John Hale House, two 17th-century houses. All three houses are open to the public and can be seen via guided tours.