Birmingham Civil Rights Institute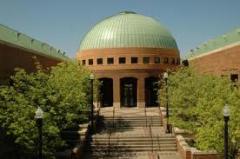 The many exhibits on display at the Birmingham Civil Rights Institute enlighten visitors on the contentious history of civil rights around the world.
The Birmingham Civil Rights Institute educates visitors in the history of civil rights both locally and globally. Birmingham, which became the heart of the American Civil Rights Movement through the nonviolent resistance of citizens led by Reverend Fred Shuttlesworth and Dr. Martin Luther King, Jr., is now home to this fascinating and engaging institution. Within the BCRI, exhibits, events, and other resources promote appreciation for the city's heritage and situate it within the broader struggle for worldwide civil rights.