Carroll Reece Museum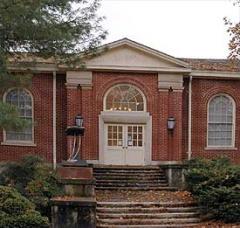 A campus history project initiated in the late 1920s created a repository that ultimately emerged as the B. Carroll Reece Memorial Museum. The museum collection grew as a part of the university's library, and in 1965, the collection was transferred to its present location in the renovated building that had most recently housed the art department. The Art Department's permanent collection of works of art became the core of the Reece Museum's fine arts collection.
The Reece Museum is a component of ETSU's Center for Appalachian Studies and Services and has been accredited by the American Association of Museums since 1972.