Chapman Historical Museum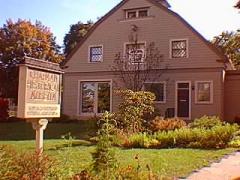 Located in the 1865 Victorian Delong House, the museum focuses on the history of Glens Falls and the southern Adirondacks. The Stoddard Gallery, one of the largest in the country, contains approximately 3,000 photographs by Seneca Ray Stoddard of Adirondack landscapes and communities.
The museum was started in 1968 when Juliet Chapman gave her home, the DeLong House, to the community to be a local museum. In the 1980s the museum added gallery space and collections storage by acquiring and renovating a nearby carriage barn and a decade later completed the current facility with the addition of a museum shop, classroom space and accessible lobby.