Clark County Historical Society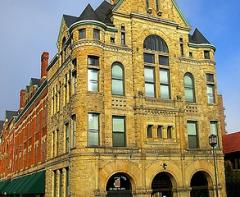 The Clark County Heritage Center's purpose is to collect, preserve, and interpret objects that emphasize the uniqueness of Springfield and Clark County. The facility shall have the capacity to professionally maintain and conserve existing and future collections, and to conduct exhibitions and educational programs.
It shall be an accessible, inviting, and stimulating centerpiece of the community, helping people discover and appreciate who they are, where they came from, and their roles in developing the future of Springfield and Clark County.
The objective is to tell the story of the Clark County area and how it reflects the history of the Ohio frontier.